Key Points.

Assessments must be reliable, valid and fair.
Assessments are fair when they offer everyone an equal opportunity to demonstrate learning and an equal opportunity to learn.
Assessments are fair when they are based on transparent criteria that students know an advance.
Assessments are reliable when the assessment results remain consistent irrespectively of the examiner or the context. An assessment is reliable when a student who takes two different versions of the test gets approximately the same result on both occasions.

Assessments are valid when they measure the competence that they claim to measure and when there are no external/additional competences that interfere with the performance of students.

Examples.
Rope Escape as a Test of Intelligence: Reliable but not valid

Using images to assess children's visual perception: reliable but not valid

Powered by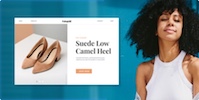 Create your own unique website with customizable templates.